wedding NJ marriage minister chapel clergy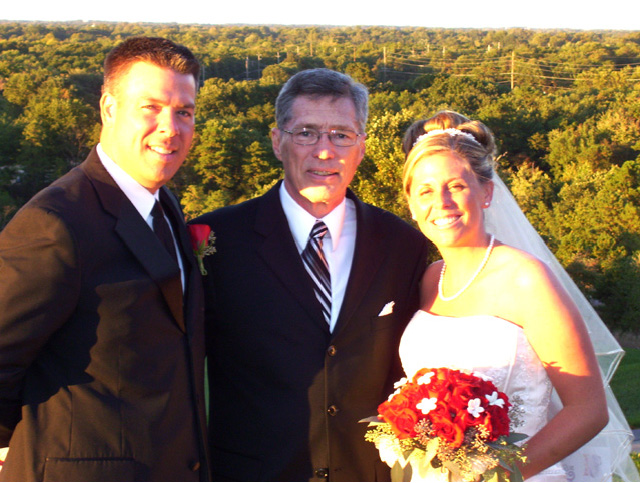 Rev. Bryant Heisinger, The Marriage Man (center) and A Happy Couple!
Important Changes in Marriage Procedures
Special Covid-19 Guidelines Went Into Effect on May 1,2020
Please Contact TheMarriageMan (see below) for Details!
Helping All Couples Celebrate Love in NJ, DE, PA and MD
Call 609-206-8936 10 a.m. to 10 p.m. Daily--We're Here To Help!
Our Only Goal Is to Provide You With The Highest Quality Wedding Ceremony,
Not Provide Ourselves With the Highest Quantity of Ceremonies!
Our Website Has Remained Pretty Much the Same for Over 15 Years. We Haven't" Upgraded" With Flashy Slideshows or Other Website Gimmicks Designed for the Purposes of Making Us "Look Good". We Simply Want to Provide You With Information about the Services We Offer to Make Certain You Enjoy A Truly Wonderful and Memorable Wedding Ceremony.
And, If You Want To Contact Us, We Don't Tell You "The Best Way To Contact Us" Is to "Fill Out" and Submit An Impersonal "Information Form" and "We'll Get Back To You!"
Call Us ANYTIME From 10:00 a.m. to 10 p.m. at 609-206-8936. Unless we are performing a ceremony or meeting with a couple when you call, we will answer the phone and be happy to answer your questions---at no obligation---then and there!
Or, if you prefer, send us an e-mail bryant@themarriageman.com OR themarriageman@themarriageman.com and we will quickly respond. We're Here For YOU!
Complete Details and Information Regarding Our Officiating Services Are Below!
Thank You For Visiting TheMarriageMan.com Ceremony Officiants!
In Addition to Our "At The Location of Your Choice" Services, We Are Now Hosting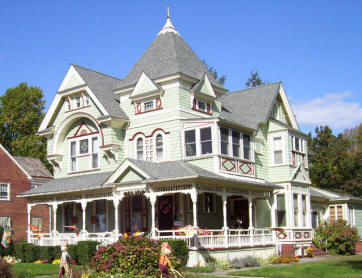 Weddings at The Most Romantic Intimate* Ceremony Setting In Southern New Jersey!
We Turn "Small Weddings" into "Special Weddings!" Details Here!
*Intimate Ceremonies Are Limited to 10 Guests
If you're dreaming of a wonderful wedding day, The Marriage Man helps make dreams come true!
The Marriage Man believes ALL couples should be able to determine the when, where and how of their wedding ceremony.
Your wedding ceremony is YOUR special celebration! It's YOUR wedding day--it should be YOUR thoughts and feelings being expressed on your wedding day--not the officiant's!! Find out why we have been privileged to perform marriage ceremonies for more than 1,200 happy couples!
Please take some time and browse through our site---there is a great deal of important and enlightening information in the various areas on the site. Then e-mail and/or call us (609-206-8936)--there is never any cost or obligation to discuss wedding plans with The MarriageMan ceremony officiants. See how The Marriage Man can officiate YOUR wedding ceremony and work with you to help you make your wedding day exactly the way you want your special day celebrated!



We invite you to leisurely scroll down and discover the comprehensive information that we've assembled
to help couples select an officiant and plan their "dream" wedding ceremony for their very special day!
However, if you are looking for quick and specific info, click our "Quick Find" info guide topics found below...
6 Reasons to Have The Marriage Man Officiate Your Wedding!

(Click On Each Reason Below For Details)

1. Have Your Wedding Ceremony Performed Exactly as You Desire---Your Day, Your Way!
2. Long-Range Planning Not Necessary---We Can Usually Perform Weddings on Short-Notice!
3. You Set the Place, Date and Time of Your Wedding!
4. The Marriage Man Can Provide Complimentary "Extra Touches" For Your Ceremony!
5. You Can Reserve Future Ceremonies at Today's Discounted Rates! Special 2023 Advance Planning Discounts !
6. Affordable Ceremonies for All!
Are You A Couple That Used to be Considered A "Non-Traditional" Couple? Please Click Here!


Already Happily Married? Celebrate Your Happy Marriage/Anniversary! Renew Your Marriage Vows!

The Marriage Man, Bryant Heisinger, and Another Happy Couple!

And, A Few More Reasons....Here's What Some Recent Couples Have To Say About TheMarriageMan!
We have one goal at TheMarriageMan.com---to do our best to make certain that YOUR wedding day is everything you desire!
We take great pride in working with every couple to customize YOUR ceremony to your thoughts and feelings on your
wedding day.

We do not ask the couples we perform ceremonies for

to write us "referrals" after a ceremony
(after all, as newlyweds they have many other new and challenging tasks to concentrate on), but many
couples somehow still find the time to send us a note after their ceremony.

A few of the many recent notes we have received are

available

here

since occasionally a couple looking for an officiant will ask
for "references." And, although we do not ask or "pester" couples to write reviews (despite being encouraged to do
so by many advertising sites that provide rewards to officiants who persuade couples to visit those sites), some couples
have, on their own, submitted reviews at the following WeddingWire link: http://www.weddingwire.com/reviews/themarriageman-com-penns-grove/398a3d65fda809ac.html

Also, Check out our Thumbtack info by clicking > Wedding Officiation You can also find other wedding professionals like photographers, DJs, musicians, and more by clicking and using ---> However,

we do not "rest on our laurels

."

What we have done for other couples isn't really what matters. What is important, no matter what we have done in the past, is that we want to do whatever is necessary to be certain the best ceremony we've ever conducted is the one we are doing that day----YOURS!
Return to "Quick Find Info Guide"


Wherever You Want To Be Married, We'll Be Happy to Officiate Your Ceremony!

Sharon and James, Home Plate Ceremony at Citizens Bank Park, Philadelphia, PA

PLEASE NOTE:

All States Require That THE Couple Obtains A Marriage License

BEFORE Their Ceremony Day. Please Click on ThE Link BELOW:

IMPORTANT Info On Marriage License Guidelines

Our Promise To You!

There's never any cost or obligation to find out why The Marriage Man

Ceremony Officiants have earned a reputation of providing the best in outstanding quality and service!

Our Goal is to Provide You With The Ultimate in Service and to Exceed Your Expectations!

Call Today and We will be happy to answer all your questions!

609-206-8936

The Marriage Man Officiants are also available to officiate at non-denominational Baby Blessings and Naming Ceremonies

Member In Good Standing of the

Eastern States Consortium Of Wedding Officiants
paypal.me/TheMarriageMan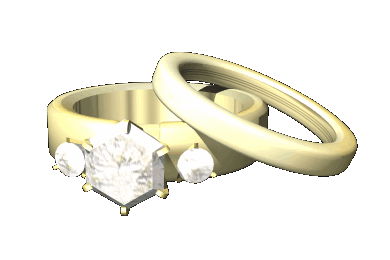 The Marriage Man will work with you to design the vows and wedding ceremony you desire. A brief ceremony or an elaborate ceremony---your wedding day should be the way you want it! We serve ALL couples in love, and help provide the ceremony they desire to express their unique love and commitment! If you desire personalized vows, The Marriage Man will help you find the perfect words to express the love and commitment you wish to communicate on your wedding day. We will be happy to e-mail you our most detailed ceremony "guide" that has been extremely well-received and appreciated by hundreds of couples. The "personalized" guide is the result of feedback from hundreds of weddings that have thrilled brides, grooms and their guests! Many couples find our "ceremony guide is "just right" for their wedding ceremony. However, after reviewing our guide, you can also supplement the guide from numerous other ceremony ideas in our collection of marriage vows, or design and write your own vows. Your thoughts, your feelings, your words...your special day! (Click Here for an example of the some additional civil ceremony ideas, including some optional wording for the vows.) For even more ceremony ideas, please click here. Need more ideas? Outlines of additional ceremonies can be found by clicking here! And, we are always available and happy to advise and assist you with unlimited time and effort in creating the ceremony of your dreams
To view some of the basic officiant's attire available for you to select for your ceremony, please click here.
Here's How To Contact The Marriage Man
#2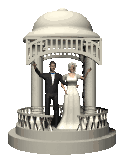 For a variety of reasons, many couples don't want to plan or wait months or years to be married. Unlike many marriage officiants who will conduct weddings only on Saturdays and require several weeks advance notice, The Marriage Man can sometimes be ready to perform your ceremony with just a few hours notice. Of course, if you want to plan a special ceremony weeks or months in advance, The Marriage Man will be happy to assist you in planning your ceremony to your exact wishes.
Here's How To Contact The Marriage Man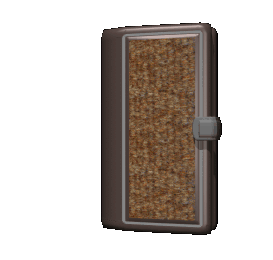 Nowadays, it seems that many wedding dates are determined by "availability." Churches are booked years in advance for many dates, and, weddings are sometimes delayed or hurried because several weddings are being conducted one after another on the same day. The Marriage Man will work with you to officiate your wedding on the date and time YOU want! While many officiants will only work on Saturdays, and only before 5 p.m., the Marriage Man and his associates are available (unless reserved for a prior commitment) when you want to have your wedding! Wednesday at 7 p.m.? No problem! On your birthday? Sunday the 15th at 1:38 p.m.? If the Marriage Man does not already have a ceremony scheduled, he'll be there! It's your wedding--you pick the date and time! Of course, contacting TheMarriageMan.com as soon as possible after you have determined your ceremony date and time will provide the best chance of reserving a date---TheMarriageMan is reserved for many dates a year in advance--it is never too early to contact us and inquire about available wedding dates!
Here's How To Contact The Marriage Man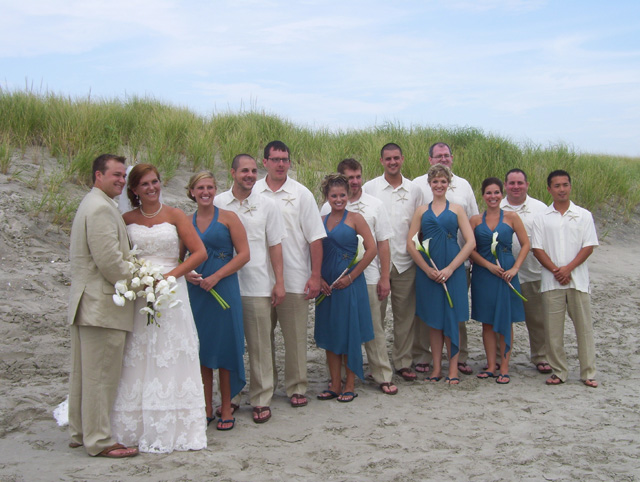 If you are planning an "on the beach" or other "on location" ceremony, where a professional DJ is not available, we can usually provide a CD player and CD of wedding ceremony music, including music to play while guests are being seated; processional music; and, recessional music.* We have a large library of traditional wedding selections, plus many contemporary selections popular at weddings. Just ask--if you don't have it, we probably do!
And, if you are not having a professional photographer** document your wedding day, we'll provide, at your request, a complimentary "Wedding Web Page" for your ceremony. Here are two examples of our exclusive complimentary picture page! http://www.themarriageman.com/carlyandmattjune27.htm and http://www.themarriageman.com/lauriceanddemetrius.htm Recent examples are usually sent to you in our "introductory" e-mail to you.
*When possible and arranged in advance, we will supply a CD player/music for the ceremony only. You must provide someone to operate the CD player during the ceremony (we will demonstrate and provide directions). We do not supply any music/services for receptions, etc.
**If you are having a professional photographer take pictures, ask us about our Wedding Web Page arrangements. (Photography is not part of our official duties as your officiant, and while we are often able to capture some photos, your schedule/procedures on your wedding day may not allow us to take photos. Failure of TheMarriageMan officiant to provide a complimentary wedding web page is not to be considered a breach of the professional officiant services contract. (If a TheMarriageMan officiant is unable to acquire photos at your ceremony, we will provide pictures and a web page if your guests send us photos to use. Photos may be e-mailed to themarriageman@themarriageman.com )
Here's How To Contact The Marriage Man

The Marriage Man will work with you to plan the EXACT ceremony and celebration you want. Talk to us about some of the possibilities! Afte receiving the "guide," you may want to Click Here For Just A Few Options! Also, ask about our special package for "Bride and Groom Only" ceremonies!
Here's How To Contact The Marriage Man

There are many reasons more people are choosing not to have extremely large weddings and huge receptions---and money is one of the biggest reasons. The number one goal of The Marriage Man is to provide couples with a happy, joyous, and memorable Wedding Ceremony and Wedding Day no matter what your wedding budget. If you can't afford a big wedding, or, if you prefer to put aside some money for more important long-term goals (a car, a house, a family, etc.), The Marriage Man can provide ideas to help you plan a fantastic wedding day---within your budget--- that you'll always cherish! Contact The Marriage Man for a free, no-obligation consultation on how to make your wedding day just the way you want it! We're here to help--just ask!
Here's How To Contact The Marriage Man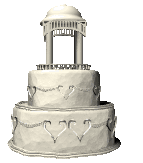 The Beatles sang "All You Need Is Love," and The Marriage Man follows that credo in life. If you have love, you're on the right track to a wonderful life!
Of course, love is different for each and every one of us. The Marriage Man recognizes all love, and believes true love and commitment deserves recognition and commemoration. We are pleased that New Jersey, Maryland, Delaware AND NOW Pennsylvania offer equality to ALL couples seeking to be married. Just contact The Marriage Man for a free, no-obligation discussion of how to celebrate your special and legal marriage ceremony in the way you desire!.
Here's How To Contact The Marriage Man
.

Don't just tell your spouse "I'd do it all over again." Prove you mean it and say "I do" again in a romantic celebration of love! We have several marriage reaffirmation ceremonies/packages that will make any anniversary a very special occasion! Here are some sample "Renewal of Vows" ceremonies. For more information on how to have a wonderful "renewal celebration," Contact us for details!
Here's How To Contact The Marriage Man
PLEASE READ THE INFORMATION BELOW CAREFULLY! ASK US IF YOU HAVE ANY QUESTIONS!
PLEASE NOTE:
All States Require That A Couple Obtains A valid Marriage License
BEFORE Their Ceremony Day.
You MUST HAVE A VALID MARRIAGE LICENSE ISSUED BY THE STATE WHERE THE MARRIAGE
CEREMONY WILL TAKE PLACE---for instance, You cannot use a pennsylvania license for a ceremony in New Jersey.
Also, in all states, you will need legal proof when applying for a license that any previous marriages have legally ended by divorce or death.
The Marriage Man will gladly counsel prospective couples on the requirements for a marriage license in NJ, PA, DE or MD, including the steps necessary for acquiring a marriage license, upon request. However, most couples getting married in New Jersey will find the general information below will give them a head start in answering most questions they have regarding the process. It will even direct you to a NJ marriage license application form that can be printed and completed by the couple before going to a registrar. If you plan on having The Marriage Man perform your marriage ceremony, he will provide you with the necessary information you will need to complete your license application. Information for acquiring a marriage license in other states is also found below.
Marriage licenses for weddings in New Jersey are obtained by the bride and groom visiting the Registrar of Vital Statistics in the New Jersey town/borough/township where either party resides. If one of the parties is not a New Jersey resident, the license can be obtained from the Registrar in the NJ resident's hometown. In either of those cases, the wedding may then be performed in any town in New Jersey. If, however, BOTH the bride and groom reside outside of New Jersey, the license MUST be obtained from the New Jersey town where the wedding will take place. Be sure to take an adult (minimum age 18) witness who knows both of you when you go to apply for the license (both residents and non-residents). You will need proper photo identification (driver's license, passport, or government ID) and other personal information. You will also need to supply the registrar with the details of your wedding--date, location, time, and contact information for the person performing your marriage. Any person who has been previously married must also provide proof (divorce decree, death certificate, etc.) to the registrar of that marriage being legally dissolved. You can get detailed information on applying for a NJ license, including a printable application you can complete and take to the registrar by clicking here.
Application for a marriage license may be made up to six months in advance of the wedding day (check with appropriate local registrar to confirm exact dates regarding your wedding ceremony)---such an advance application is often useful for couples who do not live in NJ and may have difficulty scheduling a visit to the proper registrar's office just a few weeks before the wedding day. IF NEITHER THE BRIDE OR GROOM ARE NJ RESIDENTS, PLEASE MAKE A POINT OF DISCUSSING THE LICENSE REQUIREMENTS AND PROCEDURES WITH ME DURING OUR INITIAL DISCUSSIONS! In any event (resident or non-resident, there is still a minimum three-day watiing period, and the license cannot be actually issued to you more than 30 days before the ceremony.
It takes 72 hours--3 days, before a license will be issued to you in New Jersey--you will not receive the license on the day you apply--you will need to return to "pick up" the license some time after the 72-hour "waiting period" has passed. (other rules apply for other states...see below or ask us for info). As of this time the total cost of the marriage application is $28 in New Jersey. Here is a website with a directory to local Registrars of Vital Statistics in New Jersey.
Please contact me if you need information or assistance in applying for a DE, PA, or MD marriage license. However, the following link will provide information regarding Delaware marriage licenses, http://www.nccde.org/126/Marriage-Licenses Some general information on obtaining a Pennsylvania marriage license can be found at http://dsf.chesco.org/wills/cwp/view.asp?a=3&q=609227 Most weddings we perform in Maryland are in Cecil County, and info is here: http://mdcourts.gov/clerks/cecil/marriage.html However, don't hesitate to contact me with licensing questions regarding any location in MD, NJ, PA, or DE.
After applying, when you return to pick up the New Jersey marriage license, please inspect it carefully. Anyone can make a mistake, including the registrar's office. Make certain all names and addresses, as well as other identifying info on the license is accurate and spelled correctly. I have received licenses where the names are spelled incorrectly, or where the bride's name is in the "groom" box. Mistakes take much longer to correct after a wedding, so take a few minutes to save a lot of time and aggravation later if there are mistakes. Once you receive the license, it is valid for 30 days (NJ and DE--in PA a license PA is valid for 60 days, and a MD license is valid for 6 MONTHS). Be sure you do not write on it or sign it. The person performing your marriage will complete the license after the ceremony per each state's requirements. You must present a valid marriage license to the officiant before the ceremony to be married--do not lose it or forget to bring it to the ceremony. You will also need at least two adult witnesses to attend your ceremony and sign your marriage certificate for NJ and DE marriages. Pennsylvania and Maryland marriage licenses require that only the officiant sign the license--a legal ceremony an be performed with just the officiant and the couple. If you will not have two witnesses present for ceremonies in Carneys Point, Pennsville or Penns Grove, NJ, notify the Marriage Man in advance. We can usually arrange to have witnesses present without any extra cost to you for "local" ceremonies.
The Marriage Man will see that your marriage license will be officially filed with the proper office/registrar after the ceremony. You will receive a ceremonial copy of your license following the ceremony. However, you will need a certified copy of your license for numerous legal matters following marriage. The Marriage Man will provide you with step-by-step information on how to contact the proper registrar and request a certified copy of your marriage license depending on the state where you celebrate your marriage .
The Marriage Man will be pleased to answer any questions you have about obtaining a license, or any other matters pertaining to your wedding. You must acquire a license in advance AND PRESENT IT TO YOUR OFFICIANT BEFORE YOUR CEREMONY, so PLEASE ask if you have ANY questions about how to get a license well before your wedding day!
Return to "Quick Find Info Guide"
Here's How To Contact The Marriage Man
Here's Important contact Information for The Marriage Man:
E-MAIL: Bryant@TheMarriageMan.com
PHONE: 609-206-8936---10 am. to 10 p.m. Seven Days A Week!
IMPORTANT NOTE: A phone call is the quickest and most direct way to initially get in touch with TheMarriageMan. However, E-mail is also a very reliable and convenient way to contact the Marriage Man wedding officiants. I do most corresponding with couples via e-mail after the initial contact. When it is "wedding season" (nowadays it lasts all year!) and we receive MANY inquiries each day, I can read and answer e-mails at 2:00 a.m. if necessary! You probably do not want me calling you at 2:00 a.m., but I can send you an e-mail at 2:00 a.m. that you can read and respond to when it is convenient for you. I answer ALL e-mail in less than 12 hours (often less than 12minutes!); if you do not get a reply from me in 24 hours, there is a "glitch" somewhere. Please call (609-206-8936) if you do not hear from me by e-mail in 24 hours.
Also, it is helpful in answering many inquiries sent to me if I have important information about the bride and groom such as: 1) current residence (city and state); 2) desired wedding date and time (if determed); 3) location of wedding ceremony (city and state); 4) are you planning a large formal wedding, or an intimate ceremony?; and any other info you feel would be helpful regarding your wedding plans (phone numbers, names of bride and groom, type (religious, non-religious, interfaith or intercultural, romantic, etc.) of ceremony desired, etc. If you do not wish to include that information in your e-mail, I will still do my best to answer questions, but most of the time I need that info to adequately address the concerns of the bride and groom.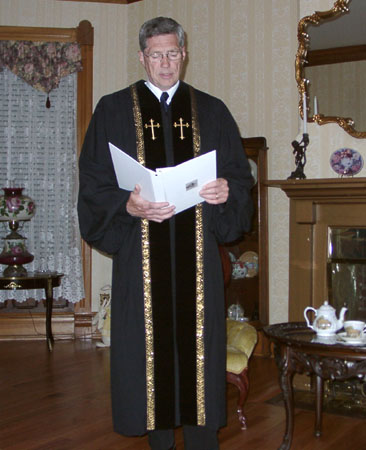 Rev. Bryant Heisinger, The Marriage Man, Wedding Officiant, Ordained Under the Auspices of the Universal Life Church To Perform Ceremonies
Phone: 609-206-8936 I reserve 7:30 p.m. to 10:00 p.m. Monday thru Thursday evenings to offer no-obligation wedding ceremony consultations. However, I am usually available to receive calls 10 a.m.to 10 p.m. every day of the week! Please leave a message (number and best time to call ) in the event we are unable to answer when you call. I will contact you as soon as possible by e-mail and/or phone--always within 24 hours, usually much sooner!
Mailing Address:
Rev. Bryant Heisinger
25 W. Maple Ave.
Penns Grove, NJ 08069
Return to "Quick Find Info Guide"
Member In Good Standing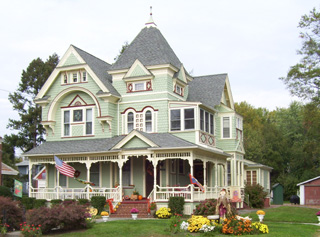 If you have not already selected a location for your ceremony, you may wish to consider an "intimate" (10 or fewer guests) or an "elopement" ceremony at our location. Contact us to discuss your wedding plans---no obligation, we're happy to help!!
The Marriage Man will gladly assist you in deciding on a wedding ceremony that will meet YOUR desires---and your budget!.
Contact The Marriage Man by e-mail or phone (609-206-8936) to arrange a discussion of the many possibilities for your wedding day!
Ask About Special Discounts For Weekday/night (M-T-W-R) Weddings!
Also, Reserve Your 2022 (or 2023!) Wedding at lower than (!) 2005 Prices! Contact Us Now!
Have Vows, Will Travel
The Marriage Man will marry you in 2022 at the southern New Jersey, southeastern Pennsylvania, northern Delaware, or northeast Maryland location you have selected and made arrangements with for your wedding ceremony . In addition, he will consult with you as needed via phone, e-mail, or in person (at his office), to make certain all ceremony arrangements are in order. You will be entitled to a selection of customized vows. and the ceremony may, if desired, include a Unity Candle ceremony, readings or other special traditions you may choose. Please call well in advance for "on-location" weddings.
Please note: In 2023 TheMarriageMan will not travel to PA-DE-MD and will only perform NJ ceremonies in Salem County.
(See Info Below)
**Ask About Our ! Advance Reservation Wedding Discounts, and Other Special Offers! (Please note, we may not be able to offer discounts for ceremonies that are initially arranged through our cooperative referral services, such as A Beautiful Affair of the Heart..)
Our Customary Honorarium of $475** Includes: (Make sure you also read the additional services below this chart!)
(**ask about our reduced rates for certain qualifying locations and dates!!!)
Customized Ceremony for EVERY Couple! (see info below!)
Keepsake Marriage Certificate and Special Newlywed Packet!
We DO NOT have an "extra mileage travel fee" as many officiants charge---our quoted fee includes EVERYTHING! No Mileage fees or toll fees for NJ, PA, DE, MD Locations!!!
Efficient Completion and Filing of all Paperwork
Ideal For :
Weddings at Your Home
Banquet Room Ceremonies
On The Beach Weddings
Other "Special" Locations
All Honorariums above are for non-Holiday weekend ceremonies. Ask about special rates for Holiday weekend ceremonies** reduced rates for weekday (M-T-W-Th) ceremonies. All Weddings Can Be Customized To Include/Exclude Extra Special Amenities! Ask About the Possibilities and Very Reasonable Fees!
**At the present time we ARE NOT charging "extra" for Holiday/Holiday weekend ceremonies--reserve now and save!
Here's what is included with an "on-location" wedding ceremony conducted by a TheMarriageMan.com ceremony officiant:
1) We advise couples, in advance of the ceremony, on the marriage laws and procedures for obtaining the NECESSARY marriage license needed to celebrate a ceremony. 2) We work, in advance of the ceremony, with EVERY couple via e-mail and phone to create a custom-designed ceremony that expresses their thoughts and feelings. We will meet in-person, if desired by the couple, at my office in Penns Grove. 3) We arrive on your wedding day one hour ahead of the ceremony time to review all details with the various wedding professionals (venue staff, photographer, music providers, etc.) and the bridal party, then officiate the ceremony with the utmost reverence and respect. 4) We will conduct, if desired, a Unity candle (candles/materials supplied by the couple) ceremony for each couple as part of their vows. Other traditions (sand ceremony, wine ceremony, etc.) may also be included in the ceremony at no additional fee. 5) We can often, if desired (and based on availability of the equipment), provide music (CDs and CD player) for appropriate before, during and after ceremony music for certain "on-location" weddings that are not at a professional venue (i.e., usually suitable for beaches, parks, etc. where DJs may not be available). 6) We will, if desired, provide a complimentary "Wedding Picture Web Page for couples. Please ask about this complimentary feature.Here is an example: http://www.themarriageman.com/krystleandmichaeljun10.htm 7) We present each couple with a commemorative marriage certificate (suitable for framing), as well as several other commemorative and informational items in a custom-designed "Marriage Information Packet." 8) We promptly complete and file the marriage license with the proper state authorities so your ceremony is legally recorded and recognized. 9) We continue to offer aid and assistance after the ceremony, as necessary, regarding married couples rights and privileges as you begin your life together as husband and wife!
At the present time, we have four outstanding associate officiants who truly enjoy performing ceremonies for couples in love. In addition to Rev. Bryant Heisinger, the founder of The Marriage Man officiating services, Rev. Daniel Bittner, Rev. Linda Schapley, and Rev. Kathleen Heisinger are available to perform a custom-designed ceremony that expresses your thoughts and feelings on your special day! We will be happy to talk with you to help you determine which officiant is best qualified to conduct your ceremony.
Our Professional Services Fees....
The standard total professional services fee, including all travel expenses, document filing expenses, and all the features listed above, is $475 *** for any location within 75 miles of Penns Grove, NJ---we usually will not travel farther than that because a long-distance trip by the officiant is not in the best interest of the bride and groom, or the officiant, under most circumstances. Under certain circumstances we may travel farther than 75 miles to perform a ceremony--we will be happy to discuss any possibility!
(***HOWEVER, we are now offering significantly reduced fees for ceremonies in various areas of southern NJ, eastern PA, northern DE, and northeastern MD, and special discounts for certain dates in 2022 and beyond are available. We are also able to often offer discounts for ceremonies reserved 180 days in advance or at certain venues that have recommended us! MOST couples will qualify for a discounted fee, and many will qualify for a very substantial discount) . The large number of ceremonies we perform each month attests to the fact that our "Wedding Ceremony Package" at TheMarriageMan.com provides couples with a truly wonderful celebration of love at a very reasonable professional services fee!! If you have questions about any of the services or fees, just contact me by e-mail and/or phone (609-206-8936) with your questions!
There is NEVER any cost or obligation to discuss your plans with me!
In addition to e-mail, I can be reached by phone at 609-206-8936 most days between 10 a.m. and 10 p.m. to discuss ceremony plans and options.
Again, don't hesitate to e-mail or call with questions or for more information---we love helping couples celebrate their love!!!!!
Return to "Quick Find Info Guide"
Here's How To Contact The Marriage Man
Here's How To Contact The Marriage Man
We Will Update Info For 2022 in November, 2022---Please Check Back Then!
Once again we will be decorating all three floors of our Victorian home for the Holiday Season. In past years many of the couples we have had the privilege of performing ceremonies for have visited during the Holiday Season to "get in the spririt of the holidays!" We will be selecting days and times for "Open Houses" during December of 2021 in the next few months. Check back for dates and times, or, send us an e-mail ( bryant@themarriageman.com ) asking to be added to our e-mail notificaton list--we'll then send you the dates and times in early November.
Although we rearrange and add decorations every year, here are some pictures from past years: www.themarriageman.com/sleigh.htm
We Hope To See You This Year!
Return to "Quick Find Info Guide"